Educating, Entertaining, and Empowering the Youth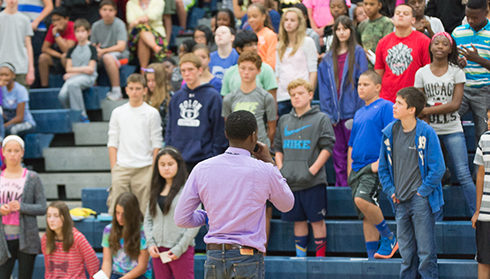 School Assemblies
Mansa assemblies are interactive performances that tell stories about building character through the human experience. We invite students, parents, faculty, administration, and the community to come along for the journey of a lifetime that's filled with music, entertainment, storytelling, history, and possibility.  Afterwards, we engage the audience in a discussion that helps them connect to the moral of the story and apply it in their own lives.  We partner with a student organization inside of the school by letting them perform, and share thoughts and reactions from their perspective. This builds a greater youth centered atmosphere and allows other students to see young people taking the lead.  We offer smaller classroom presentations and breakout sessions depending on the need and flexibility of the school.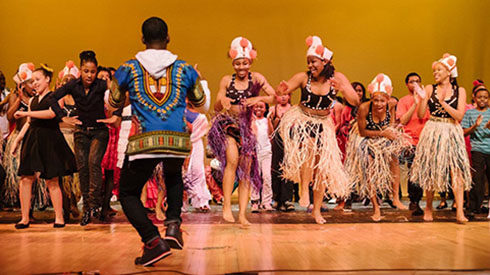 Cultural and Community Events
Mansa Consulting guarantees to bring excitement, play, and authenticity to any community event. We are capable of hosting any town hall discussion or community dialogue.  We speak at schools and community rallies.  We partner with other organizations to provide giveaways and other opportunities for disenfranchised populations.  We offer community workshops in conflict resolution, parenting, or any issue that directly affects the youth of today, and we provide an amazing DJ and MC that are willing to raise money any promote any worthy cause.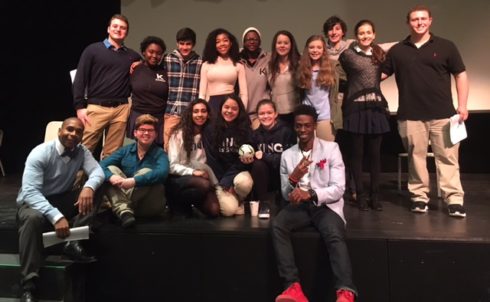 Leadership Workshops
Mansa Consulting provides a variety of workshops for the youth during the school day, or evenings and weekends at local libraries and parks. We engage our youth in various activities such as; journaling, discussions, role-plays, team challenges, goal-setting exercises, and problem solving group-work.  We design are workshops to strengthen the critical thinking, and interpersonal communication skills of the youth.  Our workshops challenge students to become active participants in their own growth, giving them the tools and skills necessary to have a positive impact on their families, communities, and society.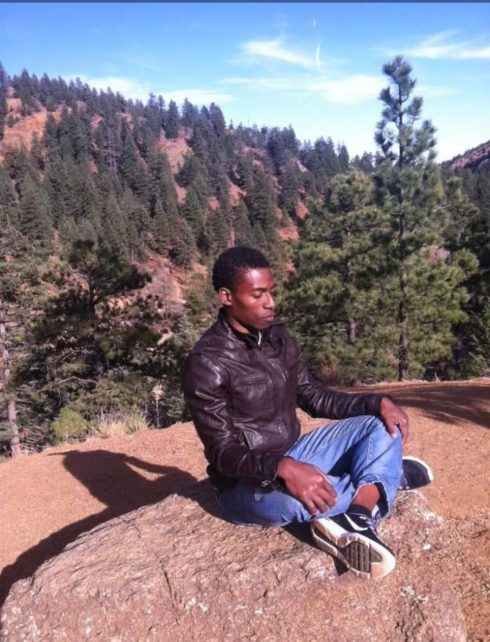 Mindfulness/Wellness Retreats
The journey of self-care/wellness begins with a sing step.  Please join us for the journey of a lifetime.  Mindfulness retreats provide an open, fun, and nonjudgmental environment which creates space for us all to be present with what's happening in our moment to moment experience, free from the constant distraction of our professional/technological world.  The presence and awareness that is fostered supports a deeper connection with ourselves, each other, and the natural world.  In our eight week courses or weekend retreats, we will explore the power of Mindfulness meditation through guided meditation instruction, interactive lectures, group discussions, movement exercises, mindful eating, and many other relational exercises.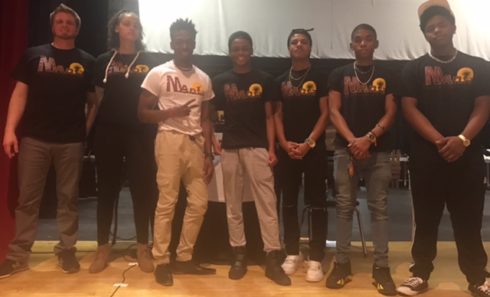 Mentoring
The Mansa program is a nine -week mentoring program strictly for young men. This program integrates literacy, social emotional competencies and initiation rites principles to strengthen the character and coping mechanisms of our young men. This fun, interactive and engaging curriculum is designed to develop the social-emotional competencies of young adolescent males through musical rhythmic activities, group challenging games that build character and interpersonal communication skills, and self-awareness training through council discussion practices and mindful breathing exercises.
Core Activities are designed to challenge young men in building effective social emotional competencies that will allow them to grow into responsible young men (heroes) that take charge of their own thinking, personal growth, and academic achievement:
Movement, rhythm, call and response sessions.
Journal writing
Mindfulness- relaxation/breathing exercises
Problem solving discussion groups (Restorative Practices)
Affirmations
Organization/ study habits sessions
Physical/team challenges
Goal setting
Role-plays, debates, storytelling

Staff Development
Mansa Consulting understands that staff development is a process through which individual interests move toward alignment with your program's vision and goals. As a practice, staff development includes a mix of information, guidance, direction, modeling, coaching, mentoring, and empowerment. The purpose of staff development is to strengthen skills, increase knowledge, build self-confidence, and transform individuals into a team that resonates with purpose, commitment, and excellence. It's about sustaining personal development and professional growth.